Mary Alfortish Cheramie
Agent
Office: 504-394-2255 | Cell: 504-400-1893 | Email: mcheramie@pivach-realestate.com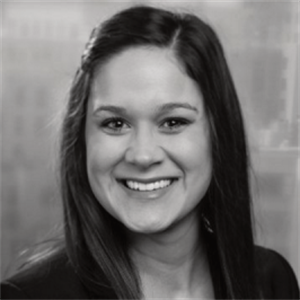 Mary Alfortish Cheramie is the third generation of Pivach Real Estate - she is the grand-daughter of the company's founders, and the daughter of the company's current owners! Mary was born in New Orleans, LA and grew up in Belle Chasse, LA. She graduated from Ursuline Academy in New Orleans in 2009 and pursued higher education at Louisiana State University in Baton Rouge earning two degrees – a Bachelor of Science in Accounting in 2013 and a Master of Accountancy in 2014.
After graduation, Mary took a position with Ernst & Young in New York, NY where she provided internal audit services to finance industry clients including investment banks and insurance companies. Following her experience in New York, Mary relocated to Houston, TX to begin working at ExxonMobil alongside her new husband, Cory Cheramie. At ExxonMobil, Mary was part of the financial reporting team which supported the company's Global Real Estate and Facilities division. This position allowed her to gain invaluable knowledge and experience with analyzing large commercial real estate transactions. In addition to being a licensed real estate salesperson in Louisiana, Mary is also a Certified Public Accountant (CPA)!
Mary and her husband recently left Houston to move back home and join the Pivach Real Estate family! With her strong work ethic, Mary strives to go above and beyond for each and every client, and her ability to work with data analytics tools is sure to provide you with an impressive market analysis! In addition to her passion for real estate, Mary also enjoys giving back to his community. She is an active member of the New Orleans Metropolitan Association of REALTORS, and several young professional and volunteer groups in the Greater New Orleans area, including the Young Leadership Council (YLC).
If you're tired of the same old real estate run-around and ready for some fresh ideas and impressive analysis, contact Mary today!